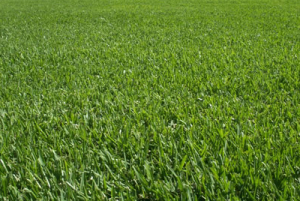 Due to restrictions in supply due to NSW floods we are accessing these turf varieties form Sth East Qld. Supply will only be available as we fill full truck loads.
Sapphire Buffalo is a soft to walk on turf, yet strong enough to withstand wear and tear. It's the best buffalo in the shade and thrives in hot weather. Sapphire will remain strong during winter and is considered the next generation of fine leaf buffalo lawns. Developed, owned and bred in Australia for local conditions.
Sapphire buffalo grass shares the benefits of other high performance soft leaf buffalo grass, needs less water, has deeper roots, stays greener in Winter and is a good sun or shade turf.  It's hard wearing, and Sapphire buffalo grass has the added benefit of being a finer textured grass.
Sapphire buffalo grass does not rely on fine leaves for its fine texture, but its folding leaf. When Sapphire buffalo grass is mature, its leaf folds at tight angles along its axis, resulting in a fine texture. A Sapphire buffalo lawn does not suffer from the problems of fine leaf buffalo which include thatch problems, shallow roots, poor wearability and slow growth.
Sapphire buffalo is also shade tolerant like other good varieties of buffalo. It is an easy grass to grow. We believe it is the only fine texture, quick recovery buffalo grass in the world. It also has excellent disease tolerance.
Download brochure
Size: Rolls come in roughly 300mm width and 750mm length. Order by the square metre and cut to shape.
Type: Sapphire soft leaf Buffalo was bred in Australia from the older Australian variety of Sir Walter Buffalo turf. It thrives in hot, humid and desert areas and resilient to cold weather tested to -10.
Use:
Sapphire has excellent wear tolerance with very fast recovery, great for residential and commercial lawns. It requires less mowing than Couch and Kikuyu. Best for 0%-60% shade but can work in less light.
Shape: The new breed Sapphire is beautifully fine textured, soft to walk on as a vast improvement on older generation Buffalo types.
Support Products:
Fertilizing starter, Paver edging, Link Edging, Retaining Walls.
Similar Products:
Natural: Palmetto Buffalo
Delivery of $165(within 45km CBD) outside CBD will need to be quoted.