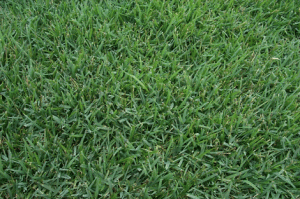 Due to restrictions in supply due to NSW floods we are accessing these turf varieties form Sth East Qld. Supply will only be available as we fill full truck loads.
EMPIRE™ ZOYSIA grows all around Australia, is easy to maintain, tolerates wear and tear, but is soft to touch. Empire will thrive in the heat, but also grows in the shade. It will remain nice and green all year round, and once established is relatively unlikely to allow weeds to invade. It doesn't need much fertilizer.
EMPIRE™ ZOYSIA has great winter colour when compared to other turf varieties. EMPIRE™ ZOYSIA has strong and fast growth across the ground, its runners are fast and branch out which provides excellent recovery from wear. It is a tough, hard wearing turf variety.
You won't have to mow as much because EMPIRE™ ZOYSIA grows more horizontally than other turf.
Once established, the thick strong growth resists weeds better than other turfs. Empire is also salt tolerant so you can plant near the coast and salt water pools as well.
EMPIRE™ ZOYSIA is resistant to diseases and pests, especially lawn grubs. You may still get these diseases but they won't cause as much trouble as in other turf varieties. EMPIRE™ ZOYSIA will also tolerate up to 30% shade in high wear areas, so if you have a few spots like this in your yard, no worries. If your yard is very shady, check out our other turfs for more suitable options.
Download our brochure
Size: Rolls come in roughly 300mm width and 750mm length. Order by the square metre and cut to shape.
Type: EMPIRE™ Turf is easy to look after and excellent wear tolerance, thriving in extreme heat and humidity. It's also good in the shade, keeps a good winter colour and it can generally outcompete the weeds once established.
Use: EMPIRE™ Turf needs a lot less mowing and edging than other turf types making it a great choice for around gardens. It is drought resistant and grows well on slopes. It also requires less fertilizer to maintain, responds well to herbicides and very resilient to pests and disease
Shape: EMPIRE™ Turf has a relatively fine leaf which is soft to touch.
Support Products:
Fertilizing starter, Paver edging, Link Edging, Retaining Walls
Similar Products:
Natural: Kenda Kikuyu
Synthetic: Premium Leisure
We recommend to avoid installing this grass during the following dates
ACT (including similar colder climates such as Bathurst, Armidale and Ballarat): from 15th March-15th September
VIC, SA & WA (for colder climates such as Ballarat please see above): from 25th April-25th August
Please note the dates below are to be used as a guide only. If it becomes cold quicker than usual, or stays cold longer than usual please use your judgement as to when the turf has started to come into/out of dormancy (if unsure please ask a Supernatural Grass representative).
Delivery of $165 (within 45km CBD) outside CBD will need to be quoted.